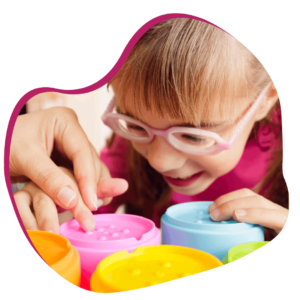 CareMile – Disability Support Services Provider Melbourne VIC
CareMile is a disability support services provider based in Melbourne, Victoria, dedicated to helping individuals with disabilities live their lives to the fullest.
Our team of experienced and compassionate professionals works closely with our clients to provide personalized support that meets their unique needs and goals.
We offer a wide range of disability support services, including Personal Care Assistance, Household Tasks Assistance, ndis Care for Children Service, Support Coordination, Daily Life Assistance, Cleaning & Gardening, ndis Transport Services, ndis Social and Community Participation, and much more.
At CareMile, we are committed to empowering our clients and their families by providing high-quality, person-centered care that fosters independence, wellbeing, and inclusion in the community.
Our Mission: Exceptional Disability Support Services at CareMile
As one of the leading NDIS Service Providers in Melbourne, CareMile is dedicated to providing exceptional disability support services to individuals with disabilities. Our experienced and compassionate team of professionals understands the importance of person-centered care and works closely with our clients and their families to develop customized care plans that meet their unique needs and goals. Whether it's personal care, domestic assistance, transportation, social support, or respite care, we're committed to delivering high-quality services that promote independence, dignity, and well-being. At CareMile, we're proud to be an NDIS Provider and to help our clients achieve their full potential and live their best lives.
Quality Services & 100% Secure

Individual Living Options

Supported Independent Living
Providing Assistive Technology

High Quality Care

Great Staff Supported
Hind is very professional with a personal touch and resourceful too. She is very supportive and trustworthy. All her staff are good especially Yesra. They have been looking after my non verbal son very well. Unlike other agencies, Hind goes out of the way to explore new places for these kids. She has always helped us with the support whenever we needed. Thanks Hind and team. Highly recommend their services !!

 
This service has made an extremely positive impact on myself and my family. I would personally like to thank all staff members for their care and support through all my needs and would highly recommend this service as they are honest and were always there to turn to anytime I needed.

 
Very reliable, trustworthy family business
I highly recommend Caremile as a top-tier Support Coordination provider in Melbourne. Their commitment to assisting NDIS participants is truly remarkable. From the start, Caremile demonstrated empathy, professionalism, and a deep understanding of my unique needs. Their knowledgeable team simplified complex NDIS processes, ensuring I received tailored support. Caremile's prompt responsiveness and extensive network of service providers exceeded my expectations. They empowered me to make informed decisions, promoting independence and personal growth. With Caremile, my NDIS journey has been truly transformative.

 

 
Frequently Asked Questions